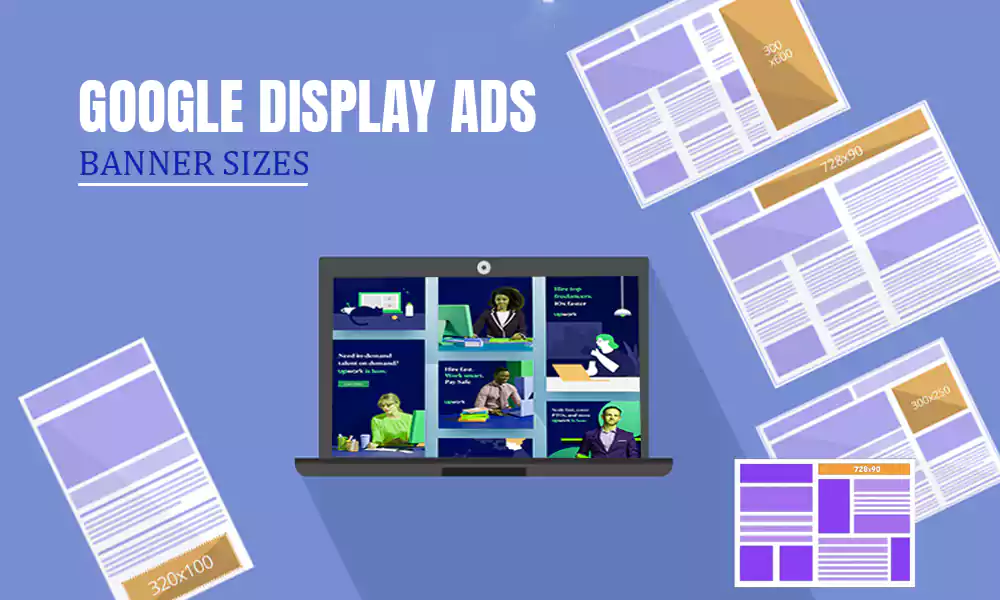 Suppose you are launching a new product or placing banner ads on your website. In that case, you're probably wondering why there are different banner sizes and which sizes are perfect for your campaign.
Graphic banner ads are practical marketing tools that can be used with a wide range of applications. They take up little space and are considered simple ad formats. Most Google display ad sizes are rectangular and remain visible even when users use the app. You can set them at the top or bottom of your pages, anchored, or in-line with the content.
What is Google Display Ads Banner?
These are display ad banners on a website you've recently visited or an app you're currently using. These Google Display Ads Banner are ads for companies or brands. They are tools to virtually promote a particular product.
These display campaign materials on the Google Display Network offer visually compelling ads.
Is the size of a Google Display banner ad essential?
It is essential to consider the size of the image you use when running your ads on the Google display network.
Here are things to keep in mind when setting up your Google Ads banner:
Be aware of the Display Network requirements.
Most display networks are in charge of deciding where their banner ads will appear on your page. Some of them want to place their ads on the top, bottom, or side of their website; it won't work if your ad banner is so wide or large that it appears to take up half of the display network page or is too small to see.
Choose the right size for your banner.
The size of a display ad banner is critical to any brand ad. Choosing the wrong size limits the reach of your campaigns. It makes your ads ineffective, especially if you run a brand campaign in a niche sector.
Optimize Your Google Ads Banner
The truth is, setting your display ad banner to two or one size isn't enough to get everything you need to make your campaign successful. Different websites have different banner specifications; some prefer a small banner, while others prefer the larger ones. Other websites may limit their banner ads and rule out smaller or larger variants.
Optimizing your Google Ads banner should be your main takeaway. However, he may consider the mobile version display ad banner because millions of mobile users are starting to notice mobile ad banners nowadays.
The importance of Google Ads banner ads
Google ads are a proven way to increase website traffic. Your website visitors can generate leads and eventually become leads if your ads are successful. After all, if someone finds your ad while searching for something related to your business, they're already interested.
The benefits of the Google ads banner are listed below:
Increased Exposure and Sales
Banners are one of the most effective materials in any campaign. They are the most visible and are easily noticed by people no matter where they are (online or offline). When a large number of people see a product, it always drives sales and increases your ROI (return on investment). Consumers will have an idea about your brand or business, and even if they don't act quickly, your product will be on their mind.
Get more leads
Banners are practical marketing tools to increase lead generation. As a result, people will become aware of your brand, and as they use and enjoy it, word of mouth will spread to potential customers, producing more leads. Hundreds will see your strategically placed banner ads for thousands of people.
Cheap, simple and fast
Google Ad Display Banners are easy to set up. Once you're done with your desired ad banner size, you can easily configure or place them on any display network. Plus, it's faster and more profitable than TV ads, tabloids, or press releases.
Ending
Optimizing your Google ads banner for a successful campaign is a good idea. It can help you improve the effectiveness of your ads. The good news is that optimizing and preparing your Google ad banner sizes for launch doesn't take long. Also, when creating ad creatives, remember to follow Google's size guidelines so they will look good on any screen size.
By optimizing the size and layout, your next Google display ad banner campaign could help your business grow.