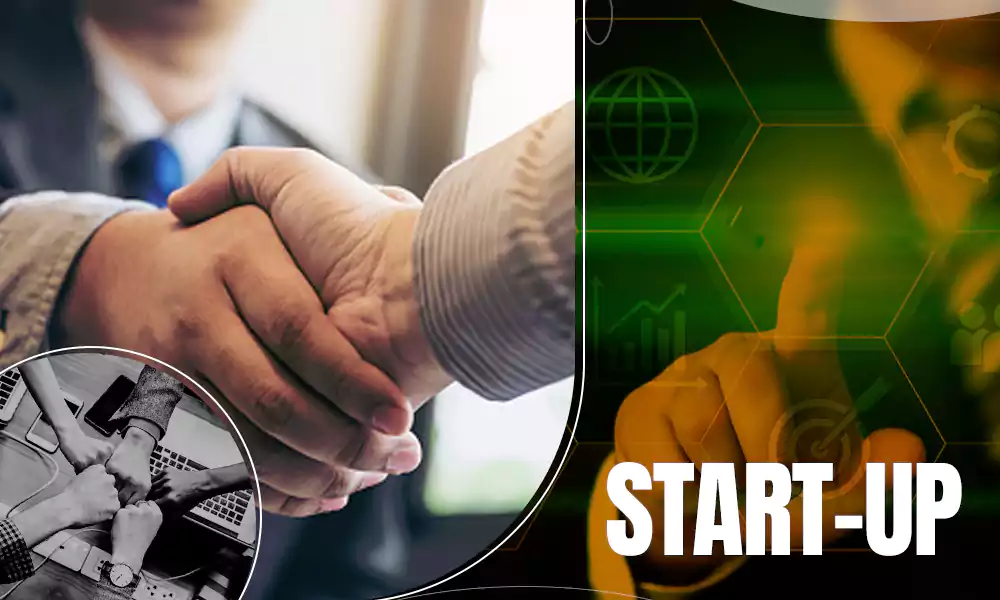 There are many different startups popping up around the world every day. Many of them later stop, while others achieve positive results. Due to the huge competition, achieving success with a new business idea is not easy, but it is possible with the support of fundraising. Many companies, startups, projects and private entrepreneurs in various fields of activity seek funding for their businesses through fundraising.
How to get investment for startup?
Investors invest personal funds – usually at the pre-launch stage of project development. You will need excellent presentation skills and a lot of luck to impress them. How do startups get money from investors?
The investor wants to understand how the company plans to promote itself and how much it will cost to attract each customer. So, you need to be 100% ready to answer the following questions:
What profit will each customer bring?
How do you plan to advertise? where when What is your PR strategy?
What will be the typical sales cycle from the first contact with the buyer to the closing of the deal?
What is your social media strategy?
How much will it cost to attract a client?
If you have a business model, and a good idea, getting money to help fund a new business shouldn't be that hard. People like to make their money work for them. And, of course, if you believe in your startup's potential, you have every chance of success.
Necessary steps to cooperate with an investor
Before signing the agreement, you need to think of a termsheet which includes the following:
company valuation;
amount of investment;
plan for the use of investment funds;
the investor's luck in the business;
the conditions and procedure for the exit of the investor;
investor privilege;
a non-disclosure agreement (NDA);
Intellectual property status of the project.
It doesn't have to be some super-complex 100-page document. Several pages containing the parameters of your cooperation are sufficient. This is your guarantee of peace of mind and stability.
How to increase your chances of getting funds?
Come up with an idea for your document's design, and create a clear template. It can then be supplemented or changed under the requirements of the specific investment fund.
Find a Fund for Small Business Support. Familiarize yourself with the requirements and conditions, and find out in which cases you will receive the money and why you may be denied.
Read carefully what documents you need to submit. Usually, it is necessary to provide a description of the project and a business plan.
You may be asked to fill in additional information about yourself or the project. The application will be considered, and a response will be sent by e-mail. After that, they may invite you to a public discussion, where you will have to personally defend your project.
How Can a Fundraising Professional Help?
Only specialists with experience and thorough market knowledge, such as WaveUp, can provide assistance in fundraising in finding and attracting finance. What do professionals offer?
development of business plans
Professionals will develop a business plan for an investment project that will guarantee you 90% of funding for a new or existing business. It will be designed as per world standards and considering the requirements of a specific bank or investor. The fundraiser can assist you with developing a business plan and provide expertise with all necessary documentation. The result of the consultation will be an understanding of the approach to strategy development.
How to start developing a startup business plan? To speak confidently to investors, the project initiator should not forget the main issues. Therefore, it is recommended to start designing a startup business plan with a financial model.
Why should you start with a financial model? The economic model takes operational concepts from the mind of the entrepreneur and puts them on paper, making them available for all to see. This becomes the basis for the analysis and development of a business plan. A financial model is essential in determining how well established a startup idea is. If you have a good understanding of the basic operational assumptions, you will be able to develop a model.
You should also understand the assets that you will need to buy to start the business. Assets are resources controlled by the company that are expected to yield economic benefits in the future. The organization can receive and manage the benefits of using the asset. His presence guarantees a good income in the future.
Internet Marketing Strategy Development
Modern marketing presupposes a deep knowledge of Internet technologies, so the strategy should be formulated taking into account current methods of evaluation and analysis. A professional fundraiser will determine the target audience, study competitors and set up analytics: coverage, conversion and end-to-end.
Every startup is unique, so it is unnecessary to discuss strategic methods in detail. The strategy you should use is to create a good product worth recommending. If each user recommends you to two new users, you will get a good result and financial growth.
How to find customer problems? The fastest way to understand why potential customers don't convert is to ask them. Here are some recommended tools and techniques:
Install a real-time chat plugin that will allow you to talk to site visitors in real-time.
Ask visitors to fill out a survey. Usually, it is necessary to stimulate it with the help of a discount or a small gift.
Ask for feedback on the platform where your customers are present.
Invite a familiar client over for dinner or a Skype conversation.
By using these tips, you will be able to understand what is standing between visitors and conversions. And again, it would be necessary to make changes to the landing page to address these problems.
financial model building
A professional consultant will support fundraising by developing a modern financial model that will allow you to effectively analyze complex and uncertain situations and model several business development options based on input parameter changes.
Financial modeling is an essential tool for startup planning, allowing to determine the feasibility of launching a project and attracting investments, the effectiveness of the company's activities and the correctness of the development strategy. The absence of an economic business model is fraught with negative consequences of varying degrees of severity – from unreasonable costs to complete failure of the idea.
The financial model reflects the current state of the company and the expected course of its development. How can you know the future? This is true, and no one can predict what will happen tomorrow. Therefore, it is better to contact a specialist who will advise and provide a tool to understand the strengths and weaknesses of the company and ways to optimize costs and increase profits.
presentations design
A fundraising specialist will prepare a bright presentation of an investment project for a quick and high-quality presentation of a business idea during a meeting with an investor or for speaking at a startup conference. A concise expressive presentation will give a picture of your project and its components.
The presentation should depend on your working style and the specifics of the project. Good old statistics and analysis reports work best, but if you can present dry statistics and facts enthusiastically, that would be great. The presentation has a broad and structured opening – a short story about your project and its status:
Who are you?
What are you doing?
What are your immediate and global goals?
You need to answer each question as accurately as possible. Basic information about you should be provided in advance so that the investor is interested in continuing the conversation. As you know, there is no second chance to make a first impression.
Many founders of startups decide to attract third-party capital from private investors to scale up their projects. However, investments are often required at the initial stages of business development, when the issue of attracting funds is particularly acute. Professional fundraising support will show you the nuances to consider when searching for and negotiating with a potential investor.
---