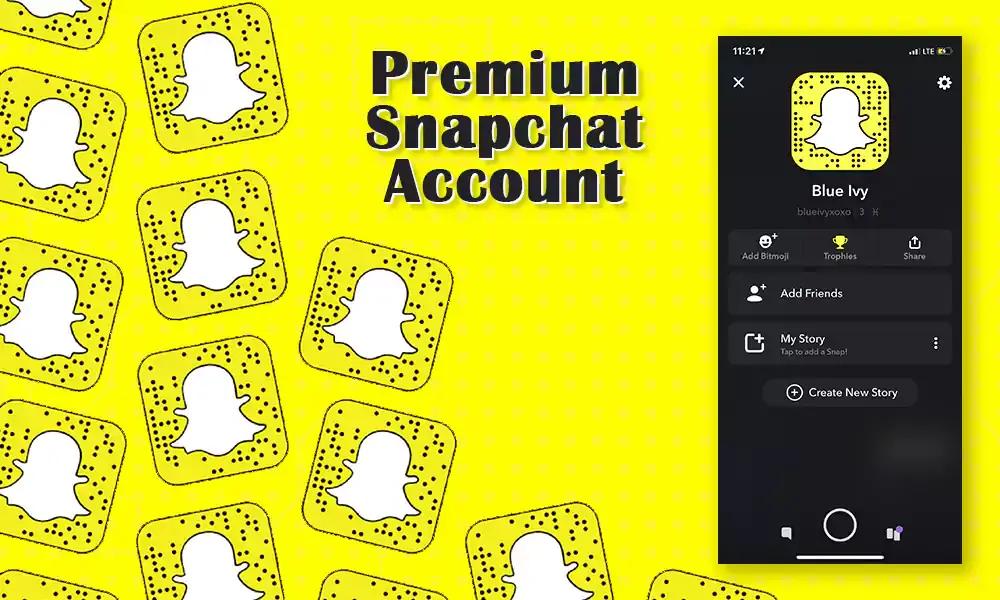 create a premium snapchat account
With creative filters and tons of other features, be it messaging, sending snaps, making streaks, Bitmoji, Snapscore, and many more, Snapchat is here with another interesting topic to talk about – Snapchat Premium .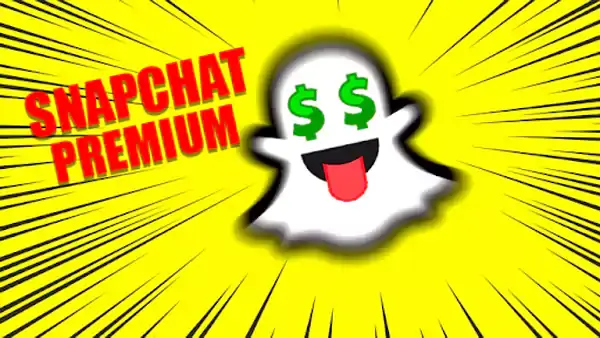 So what is it and how does it work? Its launch has got people talking and speculating about how much fun it could be for Snapchat users and general public alike. And if you were waiting for this, you are almost there.
For those who want to know what is snapchat premium, how premium snapchat is made and how it works, we are here to explain it all. There is no doubt that this is a good opportunity for the creators and also a new opportunity to earn money, let's see what else it has in store.
About Snapchat Premium
Like regular Snapchat, Premium Snapchat is an addition, or you can say an outlet to the social media platform Snapchat. As the name suggests, only those who have paid for premium Snapchat can see the content posted on it.
ohh i see it!!! It's a Snapchat premium thing 😭😭

— Leon 🧟‍♂️☃️ (@svnderlands) December 20, 2022
Premium Snapchat is also known as Private Snap because most people who want to sell private content (i.e., adult and NSFW content) are there to use it. And so, you can say that the adult content goes the most on premium Snapchat. Much of what Premium Snapchat does is basically in two ways:
Membership based.
One-time payment with lifetime access.
However, when it comes to payments, members can only use third-party apps, as there is no way to make payments officially through Snapchat yet.
So even though there are still many people who haven't heard of Snapchat Premium, those who have don't know how to use it. And if you are one of the two, then this article will help you understand how it works and how to build a premium Snapchat.
What is premium Snapchat used for?
With the increasing number of users every day, becoming more common, Snapchat is one of the most popular social media by the youth. It helps you send a quick snap to your friends and people you connect with and let them know what you're up to.
According to Snapchat's community guidelines, sharing or soliciting any explicit content is a violation of their terms of service, and they mentioned reporting such acts to the authorities. However, when it comes to premium Snapchat, it seems to be quite the opposite.
Premium Snapchat is your regular Snapchat, which comes with a subscription fee. So you can become a creator who charges viewers to view your personal content. So let's get down to how it works and see how everything unfolds.
How does premium Snapchat work?
Now, that you have pretty much got an idea of ​​what Snapchat Premium actually is, let's take a look at how it works. If you're hoping to become a creator or viewer on premium Snapchat, let's discuss the possible ways to get paid.
There's apparently no way back to CA$h (it is 2023 after all) and as of now, there's no official way to make payments directly through Snapchat. So what should be done?
Well, there are some Snapchat third-party networking sites that can come in handy and help you execute the payment process smoothly. However, they have their own set amount of percentage for each payment to be deducted. The various percentages are given below along with the sites:
manyvids , 40%
justforfans , 30%
fan Page , 25%
fancentro , 25%
sensuality , 15%
⚠ Disclaimer: It is informed to all the readers that the above mentioned sites are subject to change as and when the respective sites want. Readers can use them entirely as their own responsibility.
The above mentioned sites have their own pluses and minuses based on various essential factors like their customer base, user traffic etc.
Now let's talk about how to make premium snapchat i.e. how to charge on snapchat or you can say how to make paid snapchat.
Steps to create premium Snapchat account
A premium Snapchat account is basically like a normal Snapchat account, where only select users can see your content. And if you want to be a creator or a viewer, the ways to create a premium Snapchat are very easy. So let's now start the setup process to create a premium Snapchat account.
Comment, Before getting started with the steps, we want to inform you that if you are 18 years of age or older, you will only be able to send private or NSFW content by creating a premium Snapchat account.
download and install Snapchat App from Play Store or App Store if you haven't.

create one now User nameThis can be anything as long as you want to remain anonymous viewing the content.

Comment, If you wish to continue to modify the settings of your existing account, you do not need to create a new account.
Then set your profile settings to "to friends only"From the public.

Also, set the story settings to "Friend,

You can now proceed with registering on a third-party app to receive or send payments.
The fee you charge as a creator and set audience to view your personal content is your premium.
Finally, you can start promoting your Snapchat Premium account.
Using these steps you can easily set up your Snapchat premium account. If you want to create a private story on Snapchat, go ahead and follow the steps in the next section.
How to make a private story on Snapchat Premium?
The "story" feature has been around on many social media sites for some time now, and it is undoubtedly an engaging and interactive feature. Sharing a little glimpse of your thoughts or just how your day is going with your friends can be refreshing.
But, what if you only want to share it with a select few people? Well, it is possible with the "Private Story" option on Snapchat. The steps of the process are as follows:
Click or select the Snap you want to post as a private story.
then tap Send Icon in yellow from bottom right.

choose new story,

then click new personal story And add the users you want to see your story.

Once selected, tap on yellow icon To post your personal story.
This way, you can post a private story on Snapchat, and it will only be visible to the users you want it to see.
final thoughts
Snapchat has opened up the opportunity for many creators to start earning with Premium Snapchat, another feature after Spotlight and Snapchat Plus. And when it comes to money, the deal is both ways – you can either become a creator and sell personal content or become a viewer who pays to watch the content you watch.
There is no harm in giving it a try, however, everything has its limits. Especially when surfing around explicit and NSFW content is more likely to happen. So, make sure you are at least 18 years of age or older to become a creator or viewer on Snapchat Premium.